Overview
When 49 CFR Part 192, Subpart N and 49 CFR Part 195, subpart G were voted into legislation in 1999, the American Petroleum Institute (API) joined forces with NCCER to create a pipeline program, which debuted in 2002. With the implementation of these Operator Qualification (OQ) regulations, many companies needed to ramp up training to ensure they had a qualified workforce that met government requirements. NCCER's Pipeline training program has since evolved to meet high expectations from operators that OQ programs not only meet PHMSA's standards but exceed them.
NCCER's modern OQ program incorporates advancements such as self-paced, online Covered Task training and real-time, digital submission of performance evaluations conducted in the field.
Pipeline
Program Snapshot
NCCER's Pipeline program is an excellent solution for secondary, postsecondary, apprenticeship programs, owners/operators, contractors and consultants. Benefits to industry include operator requirements, working on a Department of Transportation Right-of-Way (DOT ROW) and proof of training. Benefits to education include covering local industry (rich oil and gas sector), industry curriculum and apprenticeships that will help individuals earn credentials.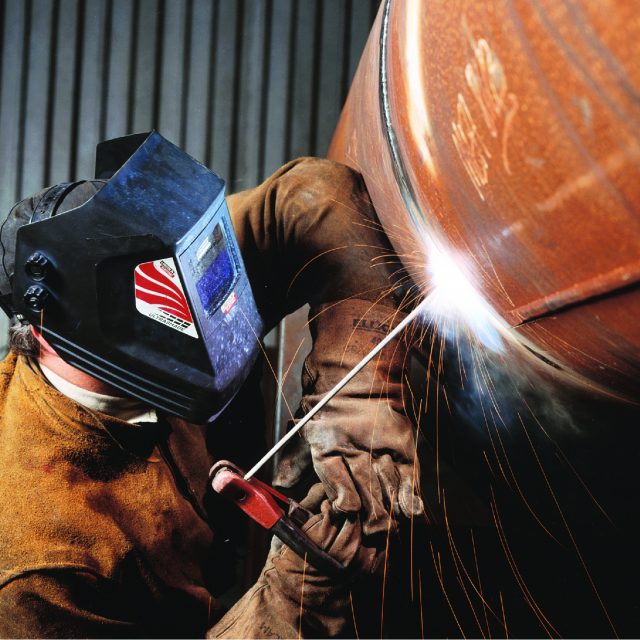 NCCER's Pipeline Program
NCCER's Pipeline program was created after the Operator Qualification rule was adopted into the code of Federal Regulations under Subpart N in 49 CFR Part 192 and Subpart G in 49 CFR Part 195. Under the rule, each pipeline Operator is responsible for developing an OQ program, following their written OQ plan, establishing a Covered Task list, and defining the training and qualification requirements for personnel performing Covered Tasks on its pipeline facility. NCCER offers 154 Covered Task trainings and by the end of 2023, NCCER will have more than 190 Covered Task training offerings available. These Covered Tasks will allow NCCER to serve operators in the Liquid, Gas, and Distribution sectors of pipeline work. NCCER covered tasks align with API Recommended Practice 1161 and/or ASME B31 Qualification of Pipeline Personnel.
Pipeline Program Details
Learners completing this program will be able to:
Understand the importance of safety in the pipeline industry.
Identify potential abnormal operating conditions.
Utilize the appropriate personal protective equipment.
Communicate effectively with pipeline operators.
Perform covered tasks following all regulatory requirements.
Complete appropriate documents as required by company/operator procedure.
Pipeline
Career Pathway
NCCER's Pipeline Career Pathway recognizes pipeline professionals through standardized training and industry-recognized credentials. By combining training modules into specific areas of focus, learners can progress through a standardized program and earn a professional credential.
Our Impact
Building the Pipeline Workforce
Get in Touch
Need assistance or want to learn more about NCCER's Pipeline Program? Contact a member of our Workforce Development Solutions team by clicking Contact Us button.