The National Center for Construction Education and Research (NCCER) is the leading provider of construction education for industry and career and technical education programs. With flexible workforce development and learning solutions, NCCER's programs provide consistency and quality to ensure craft professionals and learners receive industry-recognized certifications and credentials. With training and assessments in over 40 crafts and multiple construction disciplines, no matter your specialty, NCCER has you covered.
We're Proud of Our Purpose
Mission
Provide rigorous and relevant workforce development solutions that create opportunities for individual career advancement and support industry growth.
Vision
A qualified and successful workforce of diverse individuals whose lives were improved through construction education.
Core Values
Trust
To trust others and be trusted to do the right thing in all interactions and endeavors.
Excellence
Continuously improve and strive for excellence in all that we do.
Service
Recognize and embrace our mission to serve the construction industry, those that participate in it and each other.
Team
Embody the team spirit of the construction industry by working together to improve outcomes for our stakeholders and our organization.
Growth
Expand our organization's depth and breadth to provide greater impact and opportunities.
Our Impact
Bridging the gap between industry and education
NCCER bridges the gap between industry and education through training that provides industry-recognized credentials for learners at every skill level in all facets of construction. Our standardized, module-based program structure allows trainees to transition seamlessly from high school craft training programs to apprenticeship programs and into careers in the industry.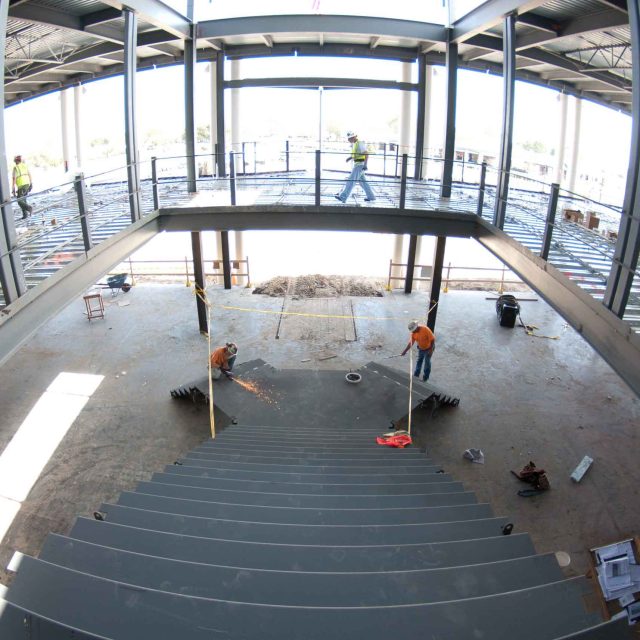 Our History
A history of construction education
Founded in 1996, NCCER is the leading not-for-profit education foundation developing curricula for over 40 craft areas with more than 1,000 accredited organizations providing training that leads to NCCER credentials and certifications.