Overview
NCCER has been developing and updating quality craft curricula and assessments since 1996. Our extensive portfolio of content covers more craft areas than any other curriculum or assessment provider and is developed in conjunction with industry subject matter experts from across the country.
Programs & Crafts
Craft Catalog
NCCER offers a vast portfolio of print and online training materials that cover over 40 different craft areas and includes leadership training. Each craft area is broken down into competency-based modules that include a knowledge and performance test resulting in a stackable credential. These modules can be taught in a pre-designed apprenticeship structure or can be selected to design custom programs.
Our Assessments
NCCER's rigorous and relevant assessment program is created by subject matter experts to evaluate the knowledge and skills of craft professionals. The assessments provide the opportunity for professionals to receive credentials and certifications. In addition, each assessment results in a personalized training prescription that identifies areas where training is needed.
Organizations can use NCCER's assessments as a pre-hire tool or a way to assess their current workforce with the goal of upskilling. This is a great way to start a training and development plan for craft professionals.
The NCCER Difference
Standardized construction training and certification model recognized industry-wide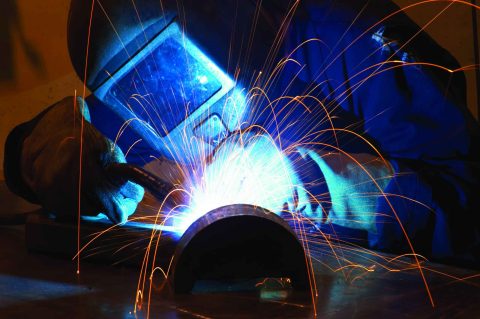 1. Training Built by Industry, for Industry
NCCER's standardized training programs are created by subject matter experts and provide education focused on the specific skills and safety practices needed on today's construction site. Accepted and delivered by contractors, associations, and learning institutions around the world, NCCER's programs lead to rigorous, high-quality training on in-demand construction skills.
Explore all Programs
---
2. Flexible, Digital Instruction
Online training materials help provide learners with the flexibility needed to accommodate their busy schedules, whether they're interested in exploring a new skill or pursuing full journey-level certification. Online materials also help instructors devote classroom time to hands-on instruction. NCCERconnect offers interactive, online training for many of the most popular curricula and learning materials for additional crafts are available digitally as eText.
Learn more about NCCERconnect
---
3. Hands-On Learning
To be successful in the field, performance training and evaluation enables learners to master hands-on construction skills in real-world environments. NCCER's performance testing helps ensure learners are productive, safe, and confident in using their skills after earning NCCER credentials.
Learn about Industry-Recognized Credentials
Enhanced Construction Training
Take your team to the next level using NCCER's programs to prioritize training, improve safety and develop future leaders.
Get
Started
NCCER Network Directory
NCCER has a vast network of organizations who utilize our resources to train and assess aspiring and existing craft professionals. These organizations meet the NCCER standards and are committed to providing quality construction education to build a safe, productive and sustainable workforce of craft professionals.