Pipeline
NCCER has been providing training and qualification resources for the pipeline industry since 2002. Our Operator Qualification (OQ) program is designed to ensure that operators and contractors working on Department of Transportation (DOT) regulated pipeline facilities are qualified to perform specific Covered Tasks (CT), document the qualification and mitigate incidents and accidents.
NCCER for Pipeline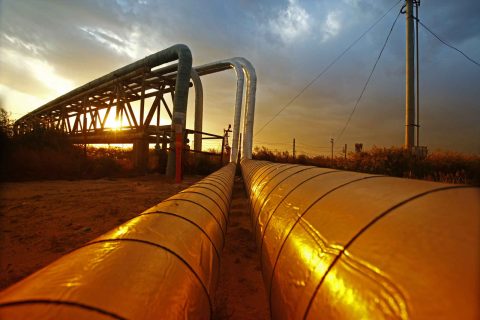 Our comprehensive system provides interactive online training, proctored tests and performance evaluations for liquid, gas and distribution in the following pipeline craft areas: maintenance, mechanical, electrical and instrumentation, operations and corrosion.
We work with Operators and Contractor companies to provide pipeline-specific industry training and qualifications that align to ASME B31Q and API 1161.
Accreditation
NCCER's accreditation process helps ensure the integrity of your program by providing standardized training and certifications for instructors, proctors and evaluators.
Customization
NCCER's vast portfolio of CT training allows Operators to build customized programs to meet their OQ Plans.
Training
NCCER's CT training is owner-approved and developed as online, self-paced courses or can be used as a supplement to instructor-led classes. Our training is comprehensive, relevant and available 24 hours a day, seven days a week.
Portability
NCCER's secure online database provides transcripts, digital credentials and certifications for the training completed through an accredited organization. Once a candidate completes the knowledge and performance tests, their completion is sent to ISNetworld for validation to work on approved Operator sites.
Helpful Resources for Pipeline
Explore Programs & Crafts
Learn more about our Pipeline Program by clicking the button below or view the related Pipeline craft pages for additional information.
Quote
"I like that NCCER talks to not just operators for my industry in pipeline. They talk to the contractors. They talk to the up and coming folks and I think that's the complete circle of engagement."
-Andrea Chamblin
Operator Qualification Manager, Colonial Pipeline
NCCER + ISNetworld Partnership
NCCER partnered with ISNetworld to provide online covered task training that can be accessed through NCCER's and ISNetworld learning management systems (LMS). NCCER's owner-approved covered task training provides contractors with confidence that their workforce can complete pipeline projects safely and efficiently.
Upcoming Events & Webinars
Jun 19-23
All Day
Atlanta, GA
SkillsUSA heads to Atlanta, Ga., for the annual National Leadership and Skills Conference, a showcase of career and technical education students.
Jun 28
4:00 - 5:00 pm
Online
Join NCCER's Outreach & Engagement team on the last Wednesday of every month.
Register
Jul 26
4:00 - 5:00 pm
Online
Join NCCER's Outreach and Engagement team on the last Wednesday of every month to learn about the new and exciting things happening for instructors.
Register
Get in Touch
Need assistance? Contact a member of our Workforce Development Solutions team by clicking the Contact Us button.