Learner
SUCCESS STORY
Spark of a New Life | My NCCER Story: Joseph Sivadon
Joseph Sivadon is 40 years old, and his 32-year-old self wouldn't have been able to believe where he is now. Instead of sleeping in his car and living off the peanuts in bars, he's on his way to earning an engineering degree and becoming an instructor.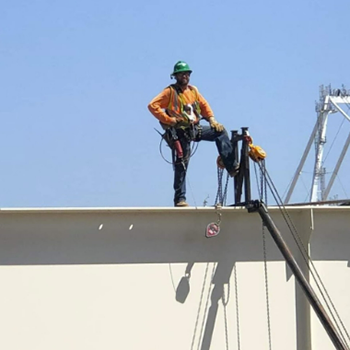 And it all started in a prison transfer unit.
Several years ago, Sivadon was looking at pictures of a beautiful house owned by a fellow inmate. He wasn't sure how someone could own a home like this without selling drugs, but the man told him he was a welder and did a lot of the work on the house himself. Sivadon's father was a welder and welding had always been something that interested him. Suddenly, that interest looked like an opportunity.
Fueled by the resolve to be a new man, he wrote 12 letters to people in the prison system in charge of placement that he would like to be moved to a unit with a welding class. At least one person received it, and Sivadon got his request fulfilled.
When he stepped off the bus at the new unit and looked to his left, he saw the sparks of the welding class. He had to have at least a 6th-grade learning level and pass an entry exam to get into the program. He was at a 5.9 level.
After studying a GED book in the library for 15 minutes each night for a few months, he raised his learning level to 12.9, passed the entry exam and joined the welding class.
"I didn't know I had the ability to learn anything," Sivadon said.
Eventually, he started taking welding courses as part of the NCCER Welding curriculum. He began with very little knowledge of welding, including basics like how to properly light a torch. But over time, he would learn new skills and earn credentials that would eventually pay off once he was on parole.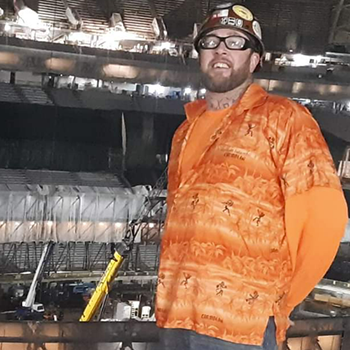 His journey brought him to Odessa, Texas, where he took a job working as an oil field assistant during the day and a pressure washer at night. However, he knew welding was where he wanted to be.
Using his NCCER credentials, he was able to get his foot in the door as a welding helper. With practice and determination, he was eventually able to pass the welding certification exam and was ready to start down his career path as a professional welder.
"It feels great to not have to worry about things," he said. "I don't have to worry about my lights getting cut off, and I never have to worry about food anymore. Before I went to prison, I couldn't even feed myself. It was horrible. I would sleep for days because I knew I wasn't going to have any food. I would go to bars and steal all the pretzels. I didn't know how to even live."
Now, he is a Certified Welding Inspector, having worked on major projects like the Gerald Desmond Bridge in Long Beach, California, a giant gumball machine on the Las Vegas Strip and stadiums for the Raiders, Rams and Rangers.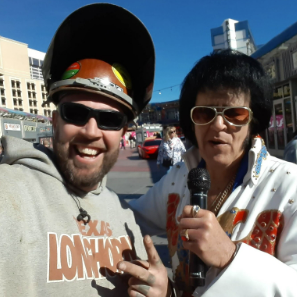 "I haven't found a limit in this industry yet," he said.
He is also enrolling in community college to work toward his engineering degree, build upon his NCCER credentials and become a teacher.  Without NCCER, he doesn't think he would have gotten the same opportunities he now has.
"Because of the training that I got, it put me on a different caliber. I got out with great skills and certifications to back it up. If I hadn't done that, I just don't know where I would be right now," Sivadon said.
As his story so clearly shows, it is all about persistence. If he had stopped when he couldn't light a welding torch the right way, he would not be where he is today. A long line of failures can lead to the most significant thing that has ever happened to you, your career and your life.
"I would like to make a difference in this world. That's the only reason I'm where I'm at today. I feel like it's what I'm supposed to do. I want to be a teacher more than I want to breathe the air I'm breathing right now. That's how I want to change the world."
Related Stories
NCCER Testimonial | Mujeres en la Construcción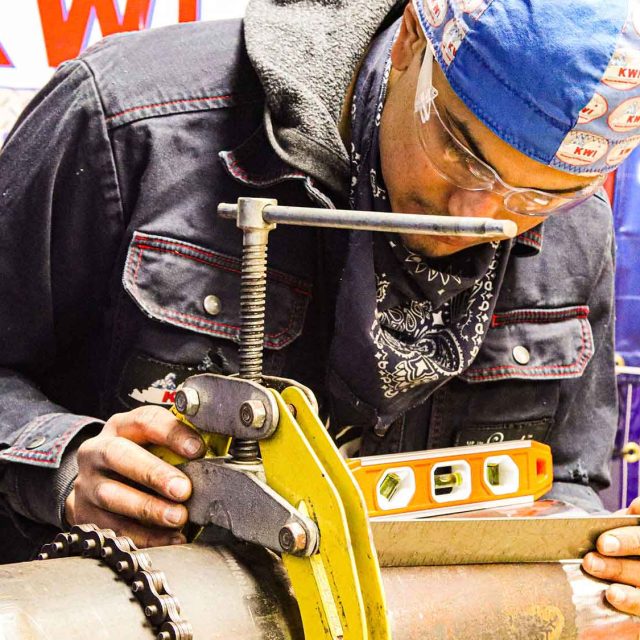 NCCER Success Stories
Tell Us Your Story
We want to hear how construction training has impacted your life! Submit your experiences, photos and more with the form below.