8 Ways the Construction Industry is Preparing for a Digital Future
Many industries are digitizing due to the ongoing COVID-19 pandemic, and construction is no exception. This sector has typically been slow to adopt new technologies, but it's poised to benefit from integrating them into daily operations.
Where does the construction industry stand right now? What are some of the challenges firms are facing? What steps have they taken to become more digital? These are all looming questions that professionals are grappling with.
Here is a list of eight ways the construction industry will prepare to make a digital transformation in the next few years.
1. Mitigating Supply Chain Disruptions
The global supply chain is currently suffering from ongoing disruptions. The COVID-19 pandemic has impacted material prices, caused bottlenecks in the supply chain, and left industries like retail, construction and manufacturing scrambling to deal with product shortages.
Some construction firms have turned to technology to gain more insight into supply chain processes and where their materials are located in the transportation process. Companies can leverage supply chain management software to anticipate potential disruptions, get a better idea of when they'll receive the products and manage risk more effectively.
2. A Rise in Technologically Advanced, Eco-Friendly Construction Materials
A spotlight has been placed on the types of materials used for construction. More efforts will be made to research and find alternative building items to create more eco-friendly structures. New types of technology, including green roofs, geothermal heating and solar power, are emerging and will likely become commonplace.
Traditional resources will no longer be sustainable. Using the latest technology to make buildings energy-efficient will benefit communities and residents.
3. Using Robotics to Alleviate Labor Shortages
The construction industry has always grappled with a lack of skilled laborers. The Associated General Contractors of America found that 70% of construction firms foresaw labor shortages as a major issue they'd face. A lack of employees leads to building delays, higher costs and lost productivity and business.
Robotics will likely be used in the future of construction. Robotic process automation (RPA) is adaptable and can be used in a firm's office environment or on-site. Robotics automates repetitive tasks and allows construction workers to focus their attention on more important, meaningful jobs.
4. Investing in Digital Twin Technologies
Digital twin technologies have been used for years in manufacturing and aviation. They will slowly carve out their place in construction. A digital twin is a virtual model of a building that gathers data using drones, sensors and other wireless technologies.
Construction professionals can gain valuable insights into the performance of a project, its profitability and how it will operate once completed. Firms will be able to run simulations and test hypothetical scenarios before investing capital into a new project. Digital twins will play a significant role in the future of construction.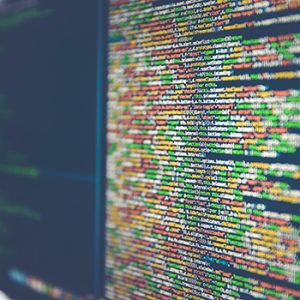 5. Leveraging the Internet of Things (IoT) and Advanced Analytics
The Internet of Things (IoT) is becoming more widely used across various industries. Construction firms can reap many benefits by investing in IoT technology, artificial intelligence (AI) and advanced analytics. In essence, IoT sensors enable construction workers to access real-time and accurate data. A computer can then make observations about a project.
IoT in construction will be transformative because it will help firms achieve higher productivity, improved quality of projects and safety for workers. The more information available during a construction project, the more seamless the design and building process will become.
6. Recognizing the Value of Telematics
One benefit construction firms can reap by implementing telematics is improving their overall bottom line. More than 80% of companies use telematics abilities or plan on doing so, and businesses that have used telematics have already seen reduced fuel costs.
Essentially, telematics allows companies to monitor their fleets and equipment using GPS data and onboard diagnostics (OBD). It can increase the uptime of construction operations and enable firms to control costs more effectively. Telematics will become more valuable and help digitize the construction industry.
7. Prioritizing Communication and Real-Time Collaboration
Construction companies that can effectively communicate with project stakeholders tend to have smooth operations. Everyone needs to be on the same page about the project's progress to manage their expectations, anticipate potential problems and react to delays during the building process.
Technology can facilitate more effective communication and real-time collaboration on projects. The availability of low-cost mobile devices, such as tablets or smartphones, has already ushered in new communication methods for construction firms. Finding and leveraging these solutions will be vital to building a digital future for the industry.
8. Shifting to Cloud-Based Technologies
The construction industry is slow to adopt the latest and greatest technologies because it's so deeply rooted in its analog practices. Many processes still occur on paper, and if firms do use digital systems, they are likely siloed. However, the potential for cloud-based services to disrupt the industry is advantageous, despite high upfront costs.
Cloud technologies can keep professionals in the construction industry better connected 24/7. Maintaining digital records and using internet-connected devices to capture information in the field are some of the long-term benefits of using cloud-based technology. While every project is unique, relying on cloud services will be necessary if the future of construction is digital.
There's no doubt that more industries will depend on digital tech to help achieve better outcomes. While the construction industry lags behind other sectors, it'll be necessary for industry leaders and stakeholders to consider investing in new and emerging technologies.
Expect a Digital Transformation in the Construction Industry
The COVID-19 pandemic has forced more sectors of the economy to adapt and accelerate their digital transformations. For example, retailers use AR and VR to provide new customer experiences (CX), while health care uses AI to assist with surgeries.
The construction industry will be no exception to this growing trend toward digitalization. Expect more companies to adopt new technologies to enhance operational efficiency, improve communication between stakeholders and more. This will enable the sector to embrace the future and change with the times.