Arizona Automotive Institute Launches New Construction & Trades Management Program
A recent ECMC Group national survey of high school students shows that 22% are more likely to attend a career and technical college because of the pandemic, up 10 points from May 2020. To help meet this growing need, the Arizona Automotive Institute (AAI) has launched a new Associate's degree program in Construction & Trades Management to provide students with relevant training to develop the skills to become a professional in the field of construction project management.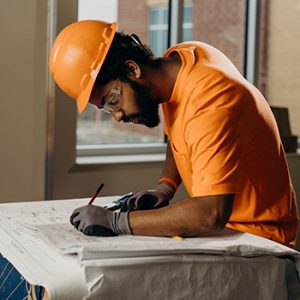 The survey also found that more than half of those students believe a skills-based education is more applicable in the current environment, partly due to lower institutional costs and a shorter timeline to enter the workforce. As part of the 18-month AAI program, students learn how to plan and direct projects, meet with owners, examine a work breakdown structure (WBS), supervise crews and negotiate with subcontractors.
"Our Construction & Trades Management Program gives students other avenues of interest to explore, " said Bill Myers, National Program Director for Trades Programs at Ancora Education. "It's an excellent path for them to develop project management skills in a safe classroom setting with passionate instructors who can help shape our future leaders. By gaining training at AAI, students are able to walk into real-world situations with confidence."
AAI is working with NCCER, a leading accreditation agency for the construction industry, so students graduate with industry-recognized credentials that can help in job searches. AAI's program integrates NCCER's Project Management and Project Supervision curricula and topics with AAI instructors leading the course work.