News Brief: NCCERconnect Courses for Electrical Levels 1 and 2 Now Available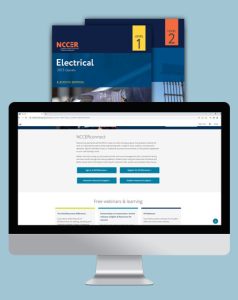 The NCCERconnect courses for Levels 1 and 2 of Electrical, Eleventh Edition are now available.
Complementing the Electrical curriculum updates completed earlier this year, the online coursework for the program's first two levels offers digital tools and expanded resources to enhance the training experience. Interactive learning elements, such as instructional videos and self-guided walk-throughs, aim to improve trainee engagement and knowledge retention.
Additional NCCERconnect resources for Electrical are coming soon.
To learn more about Electrical courses on NCCERconnect, sign in or register for NCCERconnect.