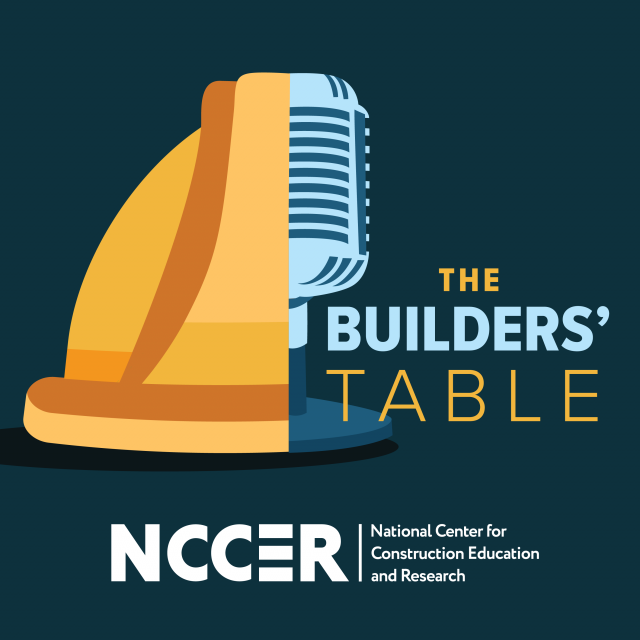 The Builders' Table Podcast
On The Builders' Table podcast, NCCER talks with innovators and successful construction and education professionals to engage, empower and educate listeners to inspire the next generation of craft professionals.
The Builders' Table is a production of the National Center for Construction Education and Research (NCCER) and is hosted by Jennifer Wilkerson, NCCER's Vice President of Innovation and Advancement.
New episodes available Mondays at 7 a.m. EST.