Construction Superintendent Certification Program
Overview
Coming soon!
NCCER's Construction Superintendent Certification Program prepares new and existing superintendents with the training they need to succeed. Created by a team of seasoned superintendents and experts in the field, this program speaks directly to the superintendent, helping them understand how to master the challenges they face on the job each day.
"Superintendents are the steward of every person and every factor in a project – from safety and profitability to the quality of the final project the owner receives. Our Construction Superintendent Certification Program serves to develop and certify current and aspiring superintendents to effectively fulfill these critical responsibilities."
-Boyd Worsham
President & CEO, NCCER
Construction Superintendent Certification
Program Snapshot
The new 16-course program assists contractors in developing and certifying qualified construction superintendent professionals who oversee the operations of a construction site, from planning to completion. This online program provides expert insight to learners, whether they are current project leaders looking to hone their skills, craft professionals seeking advancement, or recent graduates beginning their career. The program can be taken as a fully online self-paced program or incorporated into a facilitated program lead by your organization.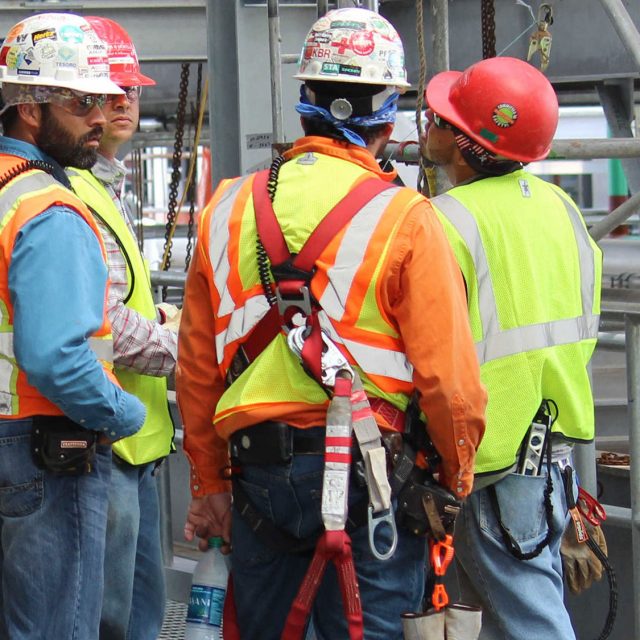 Construction Superintendent Certification Program
Creates convenient access to training for superintendent candidates, outside of traditional craft training or construction management programs – with a flexible self-paced online learning experience.
Enables companies to assess knowledge and skills of experienced construction superintendents through a rigorous assessment.
Sets up rising construction superintendents for success with managerial and soft leadership and communications skills, as well as an understanding of the business of construction.
Accelerates competency development so companies see increased project profitability, reduced project risk and better retention.
Program Components
01
Certification Assessment
Any partici

pant who p

ass

es

this rigorous program-level assessment

and

demonstrate

s

five or more

years of verifiable, qualified field experience

earns

the NCCER

Construction Superintendent

C

ertification.

 
02
Robust Online Learning Courses
Each of the sixteen courses in the Construction Superintendent Certification Program engages participants with text, audio and "interview with the experts" videos that provide practical and actionable lessons on key topics. The courses also include:

Apply and Reflect Activities for participants to apply their learning and Tools You Can Use templates and guidelines that can be used on the job.
Continue Learning content for participants to deep dive into a topic.
Practice and Review questions for practice before taking the Construction Superintendent Certification Assessment.
Full course list is below.
03
Program Facilitator's Guide
Enables any organization, association or training center to deliver a facilitated program, supported by online learning.

 

Allows your organization to add its own content

 

to the program.
Online Courses
Courses can be taken in any order.
Stay Connected
Sign up to receive updates on the new Construction Superintendent Certification Program or to contact a member of our Workforce Development team to learn more.