3 Ways the Construction Supply Chain Impacts the World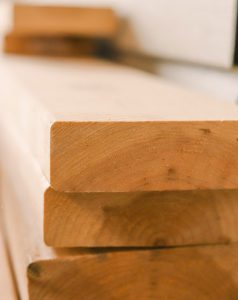 Supply chain management organizes the flow of construction materials and services to complete a project on time and within budget. Time is money in the industry and vital to effectively managing supply chains to create a successful, profitable project.
Supply Chain Impacts
These three supply chain factors impact the construction industry and other key institutions worldwide.
1.   Employment
The construction supply chain has many available well-paying positions that appear near the top of many best industries for 2023 lists. There are construction jobs in many areas in architecture, design, production, construction and management. There are hundreds of opportunities, from precommissioning to transportation to design.
The supply chain still faces delays as it recovers from work interruptions. At the end of 2022, there were more openings than workers. However, there has been an influx of new hires throughout the construction industry over the past few months, including production and distribution. There is also an increase in women entering the workforce. Most notably, the number of Latina women in construction increased by 117% in 2020.
The workforce changes are improving supply chain efficiency. Waiting times at ports are back to a day or less. Production and shipping times are close to pre-pandemic levels for steel and lumber intended for construction.
Price, timing and reputation all influence how contractors get projects. Companies known for creating quality projects can take on bigger and better opportunities and expand their workforce.
2.   Sustainability
The construction industry has a responsibility to take steps to improve the environment. A Global Alliance for Buildings and Construction (GlobalABC) report found the sector accounted for over 37% of global power and process-related carbon emissions. It also composed 34% of the world's energy demand.
Infrastructure is a vital part of society but also requires materials and energy. The sector set a 2050 decarbonization goal, but the report indicates it needs to catch up on that mission. Most construction-related emissions are Scope 3, meaning they come from suppliers or building operations. It makes the supply chain play a vital role in impacting climate change.
The construction supply chain is also vital in advancing technology, which can help meet those goals. Smart, energy-efficient solutions allow for better planning and smoother material hand-off.
Robots make a significant difference in production. Their ability to handle materials quickly and safely can speed things along and reduce waste from damaged products. Digitizing documents allows professionals to get contracts back faster, approve plans and send invoices. Moving to cloud-based communication and documentation also reduces paper use and transportation.
Virtual and augmented reality innovations also contribute to working out potential building problems before ordering materials or setting a design. These immersive experiences can limit mistakes and avoid delays.
3.   Government
Geopolitics and supply chain management go hand in hand. The state of the world impacts what materials contractors can get in what time frame. Trade disputes and other discourse can easily kill a project. When surveyed, 57% of construction professionals rated geopolitical conflicts as having a medium impact on supply chain management, while 30% rated it as high impact.
However, supply chains can also impact political decisions. Alliances between manufacturers and distributors can influence regulations. A recent example of this is when Chinese and American companies banded together to object to tariffs on goods coming to the U.S.
The construction supply chain also serves as an evaluation point for the state of economies. Construction contributes 4% of the U.S.'s gross domestic product (GDP), and an active industry indicates a strong financial position.
Investors are less likely to act on major construction projects when the economy is declining. Many companies are forced to make layoffs, like during the pandemic. Since the industry is so large, the losses impact the taxes the government receives.
Communication between nations is vital through the construction supply chain. It forces international bodies to discuss high-cost matters. Making timely shipments, navigating intercountry conflict and negotiating changes sets an example for other industries with lesser stakes.
Collaboration is essential in construction, and relationships between major companies can play a role in governments worldwide.
Supply Chain Challenges
Though the construction supply chain plays many important roles, multiple challenges still impact its operation.
Employment Shortage
Though the industry is in recovery, there is still a significant labor shortage. The Associated Builders and Contractors reported the U.S. construction industry needed to attract more than half a million additional workers on top of the normal hiring pace in 2023. Fewer workers means construction delays or the inability of companies to take on large projects.
Cost Overrun
Delays, unexpected expenses and other problems can lead to a project exceeding spending limits. Recent research shows that over 90% of builds of projects go over budget, over schedule, or both. That greatly impacts a company's bottom line and the ability to bid on future work.
Delays
Construction delays have many causes, but poor organization remains a common problem. When one step of the supply chain fails to meet its deadline, it costs the project time and money.
Slow Adaptation
Technology significantly impacts the supply chain, but it can be challenging for industry veterans to adapt. Funds are also an issue — technologies like robotics, 3D printing and virtual reality can get expensive, and some companies are unwilling or unable to invest in it.
The Importance of Supply Chain Management
The COVID-19 pandemic prompted supply chain management (SCM) improvements when many industries faced losses, disruptions and delays. Since the crisis, 80% of construction businesses say they've implemented positive changes to their SCM.
SCM keeps projects on schedule and ensures quality at each stage. Seeing the whole construction process and how each element interacts helps professionals identify possible problems before they occur. The manager monitors markets to make the best orders and handles the timeline accordingly. Managing each step ensures each client's project meets their standards. It can also help them plan for any unexpected costs or delays.
Management also compiles data into one location so all necessary parties can view information about the project, its schedule and requirements. Modern technology can also identify efficiency patterns builders can use to guide future work.
The Impacts of Construction Supply Chains
The construction supply chain is vital for global infrastructure, affecting the economy, sustainability, international cooperation and technological advancement. Knowing its impacts and working to overcome challenges ensures the industry continues to move forward.