5 Best Practices for Communication With a Signal Person
While working on a job site, communication is critical to safe operations. When working with loud heavy equipment verbal communication is not always efficient or possible. That is why hand signals and the use of a certified and qualified signal person is vital during crane operations.
Crane Industry Services Trainer & Inspector Noel Whelchel recommends these five best practices when communicating with a signal person.
• Utilize voice communication in addition to hand signals.
• Crew members should communicate prior to the lift.
• Be fluent with the use of standard and international signals, published by ASME and OSHA.
• Always have hand signal charts properly displayed.
• Make sure the signal person is qualified.
If using voice communication, radios are the preferred method but must take place on a designated channel. Using a cell phone is not recommended because of the potential for clear reception and distractions.
Before lifting operations, the signal person, crane operator and lift director should always talk in order to agree on the signals that will be used. When nonstandard signals are given, it creates confusion if the signal is misinterpreted, which can be dangerous.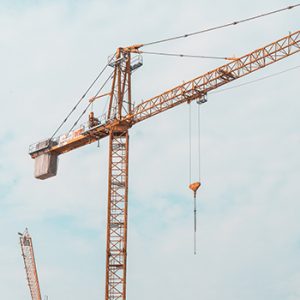 However, anyone on the job site can give the stop/emergency stop and it must be followed.  According to OSHA 29 CFR 1926.1417(y)m "The operator must obey a stop (or emergency stop) signal, irrespective of who gives it."
Hand signal charts must be posted conspicuously on the job site. The easiest way to do this is usually on the equipment in use, typically, the crane itself. As a certified inspector, I direct the site contact that a signal chart needs to be ordered immediately if the chart is not legible or in a clearly visible location.
Finally, the signal person must be qualified (OSHA 29 CFR 1926.1428). Qualification requirements include knowing and understanding the type of signals used. If hand signals are used, the signal person must know and understand the Standard Method for hand signals. A signal person must be competent in the application of the type of signals used, and have a basic understanding of equipment operation and limitations, including the crane dynamics involved in swinging and stopping loads and boom deflection from hoisting loads. Then, the trainee must pass a written or oral test, and a practical exam.
Crane Industry Services offers NCCER rigger and signal person certification and qualification courses. While these courses are typically bundled together, they can be taken as separate courses. When bundling the courses together participants are required to pass a written and practical exam for rigging, and a written and practical exam for the signal person as they are two distinct certifications (or qualifications).
This article was originally posted here on Centered on Safety Feb.10, 2022 and was reposted with permission.