6 Ways Solar Power Can Be Used on Construction Sites
Solar energy's capacity and effectiveness have significantly expanded in a variety of industries over the years, including the construction industry. No matter how big it is, every construction site needs temporary services to keep things running smoothly. Incorporating sustainability into construction by transitioning to renewable energy sources is a good method to reduce energy expenses and also help the environment.
Below are six ways solar power can be used in construction sites so you can finally say goodbye to loud generators and embrace clean and silent solar power.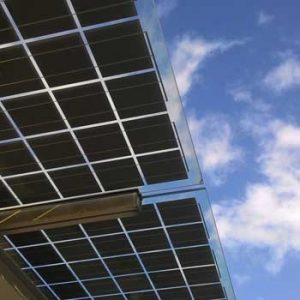 1. Off-grid Power System
It is common practice for construction sites to be in need of their own power supply. When it comes to off-grid energy sources, solar power is by far the most common and widely available choice. Solar power makes it possible to generate sufficient electricity at a building site without having to rely on noisy diesel engines. In addition to this, it would supply constant electricity throughout the day and night. Off-grid power systems offer several advantages for construction sites including low maintenance and huge financial savings over the course of the project's lifetime.
2. Heating System
Heaters are essential to the operation of many parts of the construction industry. Both passive and active solar heating systems can be utilized to keep construction sites at a comfortable temperature. During the winter months, the passive solar system is able to effectively collect, store, and transfer solar heat. Active solar systems also have devices that convert the sun's energy into a more usable form, such as hot water or electricity.
3. Power Generator for Tools
The construction process is often complex, with simultaneous work happening on several subassemblies to complete the project as a whole. Because of this, the construction crew will need to make use of a variety of power tools while they are working on the site. Solar mobile power units supply electricity to both light- and heavy-duty tools used on a building site. Solar mobile power units can be utilized for the generation of electricity, as well as a backup emergency power source. In most cases, these units are able to provide sufficient power for industrial operations. Commercial solar generators offer an environmentally friendly alternative for the creation of electrical power that, in many instances, can be just as effective as gas-powered generators.
4. Lighting
According to the American Traffic Safety Services Association, lighting is an important aspect of building sites and good construction in general. It is essential that a construction site be equipped with appropriate solar LED lights for construction work to continue in an efficient and risk-free manner during times when there is insufficient natural light. Solar LED lights are inexpensive and simple to set up. In addition, because the sun is the source of energy for these eco-friendly lights, money is saved on electric bills and batteries.
5. Ventilation
It is absolutely necessary to have an adequate ventilation system in place at building sites in order to ensure that dust and other pollutants are removed. Solar ventilation devices, like solar attic fans, make use of the sun's energy to remove stale, stifling air from construction sites and replace it with cool, outside air. When determining whether solar ventilation preheat is a good fit for a construction project, there are a few factors that need to be taken into consideration. These factors include a consistent need for daytime ventilation air and the absence of excessive internal heat gain that eliminates the need for heating ventilation air.
6. Water Heating System
One of the most economical uses of solar energy is for water heating. Thousands of new solar water heaters are installed every year all around the world. Heaters are essential to the operation of many parts of the construction industry. Both passive and active solar heating systems can be used to keep construction sites at a comfortable temperature. Solar water heaters can last between 10–25 years. However, the lifespan depends on installation quality, maintenance and material quality. Solar water heaters can also curtail electricity bills considerably.
Switching to using solar power in construction sites is not only environmentally friendly, it is also low maintenance and saves a lot of costs in construction, repair and daily use.