Are Smart Glasses the Future of Construction Eyewear?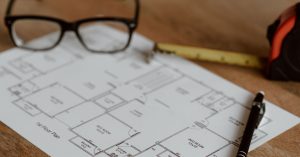 The smart glasses market is booming, with more people than ever before enjoying the benefits the technology provides. Business Wire reports that smart glasses have a projected CAGR of 9.5% through 2028 because of the high demand for these eyewear pieces in the US, China, Japan, and other countries. These wearable technologies can function as smartphone extensions, provide augmented reality (AR) features, and even connect you to a virtual assistant. Thus, it's not surprising that businesses are using smart glasses for tasks like inventory management, quality control, and remote training.
Indeed, smart glasses offer such an array of options that the construction industry may soon adopt the technology for various operations. Here's what you need to know about the potential of smart glasses as the future of construction eyewear:
Current Smart Glasses Features That Can Be Useful in the Industry
Eyewear has always been important in the construction industry. As a critical part of standard construction personal protective equipment (PPE), eye protection helps to prevent dangerous materials and debris from causing injuries. Some types of eye protection, such as sunglasses, also help to keep out damaging UV rays, both in the bright summer as well as in the winter, when snow can reflect light. Certain durable brands and styles of smart glasses can continue to fulfill these basic protective needs.
A more advanced way smart glasses can help now on construction sites is with photographic documentation of construction sites. Rather than recording with a handheld device, professionals can use the smart glasses from Ray-Ban to take photos and videos hands-free. With just a simple voice command, the smart glasses can quickly capture pictures or record videos from a first-person perspective. This feature can be useful for professionals who record any progress or variations with the construction site as they work on specific tasks. Professionals can also take photos of certain portions of the site and send the files to clients who want an immediate update about the project.
Construction professionals can also use smart glasses for remote support. For instance, the Vuzix Blade smart glasses have a touch-based user interface that is a direct interaction style used in telementoring systems. Professionals can use this touch-based user interface to switch on the AR feature of the smart glasses and connect with remote support experts. Engineers can use these smart glasses to consult with architects on the spot about the structural layout. These smart glasses allow them to see both the site and the architect during this call, making it easier for engineers to map out how the building can be constructed safely.
The Potential Of Smart Glasses In The Construction Industry
Due to the advancing technology, professionals can expect that some smart glasses will soon be programmed specifically for construction professionals. To illustrate, people who are working on the construction site can use eyewear pieces with AR technology to spot any dangers within the place. AR technologies can recognize surroundings and integrate digital information into the glasses, making it useful in identifying any potential dangers that may go unnoticed by the naked eye.
These AR smart glasses can also be integrated with spatial computing technology for increased safety features. Spatial computing technology can increase the AR's capability to understand how a physical space is being used, which makes it helpful in improving the utilization and safety of a building design.
Smart glasses can also be combined with Building Information Modeling (BIM) software to make it easier for professionals to refer to 3D models of projects. Using these smart glasses, professionals view life-size versions of the project to examine how they can improve the layout of a space or construct a specific design. Professionals can also compare the construction site with the 3D model of the project to ensure that they are aligned with the designs of architects and engineers.
Smart glasses can offer multiple benefits to construction experts. The current models can already be used in certain use cases, so one can expect smart glasses to soon be the future of construction eyewear.