How to Grow in Your Construction Career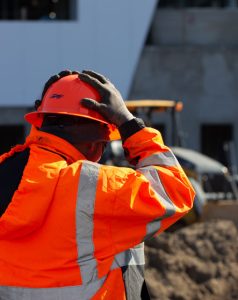 The construction industry is currently full of opportunities for aspiring professionals. There are many viable pathways to success, especially as the industry sees growing demand for talented professionals. Entry-level employees could find themselves in leadership positions sooner than they anticipated.
Here are seven tips to help young ambitious workers grow in their construction careers.
1.  Demonstrate Your Work Ethic
The greatest key to advancing in the construction industry is a strong work ethic. While this advice applies to many industries, construction professionals must be exceptionally hard workers. Many crew leaders start in entry-level laborer positions doing various work around the site, proving their value before getting promoted.
While advancement in many industries is heavily influenced by networking, the construction industry is very merit-focused. The most productive workers will be the first in line to take up new leadership roles. If a new employee shows up on time every day, works hard at their assigned tasks and helps coworkers, the higher-ups will definitely notice.
2.  Develop a Specialty
Once an employee gains some experience and builds a solid foundation of construction skills, they can pursue a specific trade — also known as specialty contracting or subcontracting. Specialty contractors are trained experts in one particular area of construction, including these popular professions:
Plumbing
Painting
Welding
Masonry
Carpentry
Excavation
Concrete
Electrical systems
HVAC systems
Specialists are in high demand amidst the construction industry's supply chain challenges, such as high material prices and shipping delays. Managers need their expertise now more than ever to fill in the labor gaps and find alternative material solutions. Plus, subcontractors can set their own pay rates once they build a solid clientele.
3.  Complete an Apprenticeship or Training Program
Besides starting as a laborer, another way someone can get started in building their career in construction is to join an apprenticeship or industry training program. In these programs, apprentices and trainees split time receiving formal classroom-style education and on-the-job training. This allows someone to learn the ins and outs of a specific craft while gaining real experience and earning a paycheck.
Apprentices who prove themselves can advance in different directions depending on what they want to do. For example, they can earn journey-level status and work their way into supervisory roles. They could also branch out on their own and start their own businesses with their newfound experience.
4.  Take Leadership Training Courses
Another great way to develop relevant career skills is to take special leadership training courses. These courses help young professionals learn practical leadership applications such as scheduling, worksite planning, field reporting and resource management. They also have high standards for course instructors, which guarantees that students will learn from an industry expert.
Courses may include lectures, instructional videos, reading materials and real-life skill development exercises. Some of them focus on safety, while others focus on specialties such as construction materials handling or estimation. Some courses may be more general, while others may be for specific construction leadership positions, such as superintendent. Each one comes with a corresponding certification that can be added to resumes.
5.  Prioritize Safety and Sustainability
Construction has historically been dangerous to workers and the environment, but the industry is going in a new direction. Safety and sustainability are turning into strengths instead of weaknesses, and the next generation is leading the way. Aspiring leaders must prioritize these two qualities above all else — including their own bottom lines.
6.  Keep Up with The Latest Technology
The construction industry has also experienced rapid advancements in technology in the last few years. Artificial intelligence, the Internet of Things, 3D printing, autonomous equipment and real-time monitoring devices have made projects more efficient than ever before. New faces in the industry must learn how to wield the latest technologies to keep up with the times.
7.  Remember to Network
Lastly, young people must remember to do some good old-fashioned networking. Building connections with other professionals will always help with career advancement in any industry. All business thrives on strong relationships. Staying active on social media, attending local networking events and showing a true passion for construction will go a long way.
Make a Commitment to Construction
All of these pieces of advice have one thing in common — commitment. Anyone who wants to grow their construction careers must make a long-term commitment to acquiring the necessary skills and experience. Earning a leadership position isn't supposed to be easy, but with the right effort, there are many incredible opportunities that can be opened in construction.