NCCER Welcomes New Director of Philanthropy and Partnerships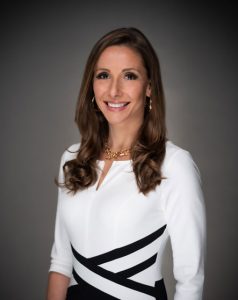 ALACHUA, Fla. — The National Center for Construction Education and Research (NCCER) is pleased to announce that Dr. Melissa L. Perkins, CFRE has joined the organization as the Director of Philanthropy and Partnerships. As a 501(c)(3) nonprofit organization, NCCER relies on philanthropic investments from corporations, foundations and individuals to advance our mission. The need to provide rigorous and relevant workforce development solutions for the construction industry is central to economic growth in this country.
"We are extremely excited to have such a distinguished and experienced philanthropic leader join our team to help us identify and market opportunities for philanthropic partnerships to expand our impact on the construction industry," said NCCER President and CEO Boyd Worsham.
Perkins is a certified fundraising executive (CFRE) with more than 15 years of experience in fundraising, marketing, and communications. She began her career at Pomfret School in Connecticut where she grew increased philanthropic revenue by 122% funding operational, capital, estate and endowment initiatives. She expanded her work to Girl Scouts of Connecticut in 2019 where she served as Chief Marketing and Revenue Officer.
In 2021, Perkins moved to Florida and launched Transformation. Together. 2026.; the first capital campaign for Gulliver Preparatory School in Miami. At Gulliver, she increased annual giving by 106% and raised more than $12 million in capital support.
Throughout her career, Perkins has led fundraising and communications teams to think creatively about the role philanthropy can play in supporting the mission of a nonprofit organization. In 2021, she published The Viability of Venture Philanthropy in a Nonprofit Organization, her doctoral dissertation which explores opportunities for nonprofit organizations to expand revenue streams through mission-related businesses.
Perkins has been a Certified Fundraising Executive (CFRE) since 2014. She earned her undergraduate degree from the University of Maryland, where she majored in history. She earned her master's and a doctoral degree from Walden University in Nonprofit Leadership and Public Administration, respectively. She is the recipient of the Case Rising Star Award, Girl Scouts Leadership Award and member of Pi Alpha Alpha academic honor society.
Perkins' role will build on the important work that has already been done to build a successful workforce of diverse individuals whose lives were improved through construction education by working with like-minded supporters to grow the reach of NCCER's programs and impact through financial support.
About NCCER — NCCER is a not-for-profit 501(c)(3) education foundation created by the construction industry to develop standardized curriculum and assessments with portable credentials and certifications for skilled craft professionals. NCCER provides a comprehensive workforce development system that includes accreditation, training, assessment, certification and career development solutions for the construction and maintenance industries. For more information, visit www.nccer.org or contact NCCER customer service at 888.622.3720.
###