Preparing Your Construction Industry Calendar for the New Year
As we hang up the new calendars and leave 2022 for the history books, construction companies, schools and associations are creating plans for 2023.
While preparing for the year ahead, it's helpful to know about some of the special events and recurring weekly or monthly campaigns that the industry participates in.
Here are some of the important happenings to know about when planning your 2023.
February – CTE Month®
Each February is CTE Month, a public awareness campaign that supports career and technical education and CTE programs across the United States.
CTE Month is a perfect time for programs and companies alike to promote the importance of craft education. Teachers and students can showcase the success and aspirations of their training programs, and it's an opportunity for industry leaders to build connections and partnerships with schools and educators. It's also a good time to engage with groups like policymakers, parents and the media to grow awareness and support for CTE.
Don't forget to get social! Share photos, stories, statistics and other information in support of career and technical education by using the hashtag #CTEMonth on social media.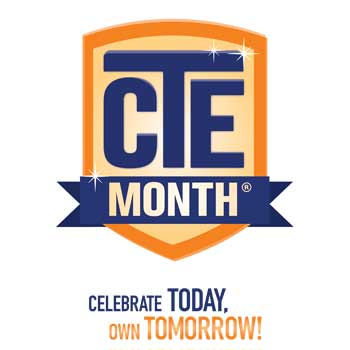 March 5-11 – Women in Construction Week
The first full week of March, the National Association of Women in Construction (NAWIC) hosts Women in Construction Week to highlight the importance of women in the industry and raise awareness of the opportunities for women to work in construction. 2023 marks the 25th annual WIC Week.
NAWIC chapters across the country will be holding WIC Week events and will be getting involved in their communities. Other organizations are also encouraged to participate and support women in construction. Get involved on social media with #WICWeek2023.
May 1-5 – Construction Safety Week
Safety is a major point of emphasis on construction sites, and the annual Construction Safety Week each May is a chance to focus on proper procedures, practices and training to help ensure every craft professional returns home safely each day.
Safety Week gives construction companies a chance to build a strong safety culture among their workforce. Teaching employees about the importance and correct use of personal protective equipment (PPE), how to identify and avoid risks, and other safety topics can be a big step toward creating a zero-incident workplace.
Use #ConstructionSafetyWeek on social media to join the conversation.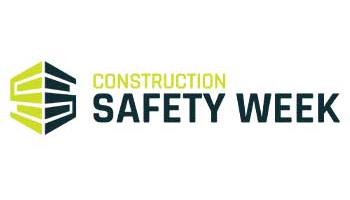 October – Careers in Construction Month
Led by NCCER and Build Your Future (BYF), the eleventh annual Careers in Construction Month (CICM) will return in October 2023. The campaign was launched to increase public awareness of career paths in construction, inspire the next generation of craft professionals and make an impact on perceptions of the industry.
Contractors, schools, associations and other construction organizations can plan career days, field trips, speaking sessions, and other events and activities to showcase construction as a viable career path and an industry of choice. The industry can also get involved online by sharing myth-busting blogs and articles, professional success stories, eye-opening statistics and other content and by using the hashtag #CICM.
As part of the movement, U.S. states and territories are asked to officially proclaim October as Careers in Construction Month. Click here to learn how to file a proclamation request in your state.
Additionally, BYF is encouraging partnerships between industry and education by asking organizations to pledge their support. Throughout the month, pledgers will make a dedicated effort to connect with students virtually or in person. After signing, companies will be entered into a drawing to win a scholarship, given to the construction craft training program of their choice.
Coinciding with Careers in Construction Month is NCCER and BYF's annual I BUILT THIS! video contest. Students and instructors in secondary and postsecondary craft programs can submit videos of their building projects for a chance to take home some incredible prizes.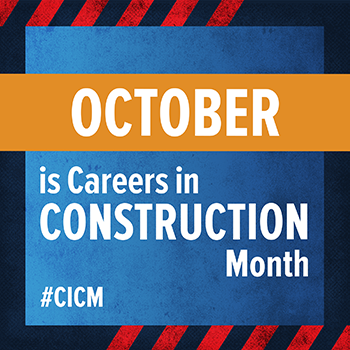 November 13-19 – National Apprenticeship Week
Apprenticeship is an important part of training and developing craft professionals, and National Apprenticeship Week in November is a great time to get the word out about your program or otherwise support the practice.
Apprenticeships give students an opportunity to earn as they learn, combining classroom studies with time spent in the field and getting paid. While tuition costs and student debt continue to rise, apprenticeship offers another option to young people seeking an education that leads to a career.
National Apprenticeship Week was created by the U.S. Department of Labor. The Office of Apprenticeship offers resources to career seekers, educators and employers.
Collection of other special dates
The following dates are just a few of the fun 'holidays' to take advantage of and join the conversations surrounding them on social media channels.
March 11 – National Worship of Tools Day
March 11 – World Plumbing Day
April 29 – National Rebuilding Day
May 3 – National Skilled Trades Day
June 22 – National HVAC Tech Day
July 14 – National Tape Measure Day
September 15 – National Tradesmen Day
October 2 – World Architecture Day
October 5 – World Teachers Day
October 9 – Fire Prevention Day
November 8 – STEM Day
Special themed weeks and months along with other events give the construction industry a chance to raise awareness and promote some of the most important aspects of the industry. How will you participate in 2023?