The Biggest Challenges for Construction Labor in 2022
Like many other industries, construction has suffered from labor shortages and supply chain issues over the last couple of years. While some obstacles, like the talent pool, have been ongoing challenges, the effects of the pandemic have added stalled completion dates and materials shortages to construction business' plates.
As the construction industry enters 2022, finding and hiring skilled workers continues to be one of its greatest challenges. However, this challenge gives construction firms a unique opportunity to refurbish their industry so it can emerge stronger than before.
Learn how construction's biggest challenges can also be our greatest opportunities in 2022.
Construction Labor Trends From 2021
Before the pandemic, the construction industry employed around 7.6 million workers in the United States. However, this number dropped sharply to 6.5 million workers in early 2020 when the pandemic began to affect the U.S.
Since mid-2020, the number of employed construction workers in the U.S. has steadily risen back to 7.4 million. These numbers are projected to keep growing into 2022. Pre-pandemic, the number of construction workers was growing by 2.5 million a year on average.
Although the construction industry has faced labor and material shortages over the last few years, there's been a countering increase in demand for new construction. For example, the current seller's market in the real estate industry has developed because of high demand coupled with a low supply of available homes.
The recent Infrastructure Investment and Jobs Act, signed into law in mid-November of 2021, confirmed the U.S. government's commitment to invest $1.2 trillion into infrastructure and construction over the next five years.
Increasing the available funding for public construction projects is promising for many federal contractors and construction firms in the industry. With demand high in both the private and public sectors, avenues for growth are there — as long as companies can build strong teams with returning and new construction workers.
Causes and Effects of the Labor Shortage
There are several potential causes for the labor shortages the construction industry is experiencing. Even before COVID-19, construction firms were seeing a shrinking pool of candidates, as young people were often discouraged from pursuing vocational and trade school opportunities.
Professionals are still working to combat an outdated perception of what construction work is like, and emphasize how technology, inclusion and avenues for career growth are making the industry a great place for young workers to shine.
In addition, pandemic-related challenges have increased competition for workers across every industry. 2021 saw the advent of a labor-friendly market, which means workers have more negotiating power than before as positions in many industries look to retain and recruit essential staff.
In many ways, this opens up many doors for workers to find dream positions and leverage for better opportunities. However, it does create challenges for small businesses who need to figure out how to retain staff and on a smaller budget.
The global shift to remote work has also been hard for construction, since it's impossible to complete much industry work off-site. Especially in 2020 and early 2021, this meant projects were stalled for health and safety reasons and companies had to make tough choices about staffing, timelines and business continuity. Some experienced workers retired from construction earlier than they planned in response to these pandemic uncertainties.
Vaccination status has also become a potential issue for the industry. It's true that vaccination rates are lower in construction than in other industries, and surveys show a split in support for vaccine mandates. While government entities and private companies weigh these concerns, balancing the health needs of the workforce with the need to keep workers on staff appears to be an ongoing tension for the industry.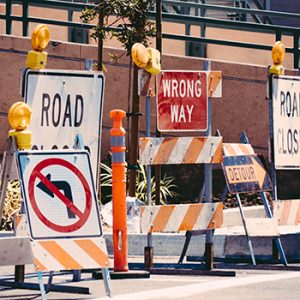 Opportunities for Construction Labor 2022
Fortunately, there are several things construction firms can do to support their present workers and attract new talent. If raising hourly wages isn't an option, companies can find ways to bring value to their workers through benefits, company culture, and continued learning programs that show investment in workers' futures.
Since workers are in demand and jobs abundant, new hires have the leverage to choose the firms that seem most attractive to them. Many different factors go into this decision, including location, compensation, and management.
Construction firms can learn from workers' choices and find innovative ways to meet employee needs. Although it can take a long time for procedures in the trades to change, 2022 is an opportunity for the industry to identify where change is needed and start making strides toward reaching those goals.
Many construction companies are already doing this, giving support to workers' families and teaching their employees new skills while on the job. Company culture is another area construction firms can look for improvement — wise management develops a culture of respect and increases productivity.
To meet the demand for labor, many construction companies are also looking beyond their historic demographics to appeal to women and minority groups. Different kinds of workers require different types of support and may be looking for specific elements in their work environment.
Taking the Opportunity To Meet Construction Labor Challenges
Although the construction industry will continue to experience labor shortages in 2022, these shortages also offer the industry great opportunities. Construction firms can use these challenges to reevaluate what they're offering to workers and build a culture that attracts long-term talent.
The construction industry is filled with hard-working individuals who are passionate about their families and care about their craft. These times of challenge are the perfect opportunity to strengthen the industry by finding new ways to support the laborers who uphold it.