Overview
The goal of our Fast Track program is to recruit underemployed or unemployed individuals into the construction industry and provide them with training, credentials and jobs that lead to high demand, sustainable careers. This accelerated course helps individuals get their initial job in the industry quicker so they can start building a successful career pathway in construction.
Fast Track
Program Snapshot
NCCER's Fast Track program is the perfect fit for community colleges, community-based training programs, associations and adult education programs. The Fast Track program is based on NCCER Core, which is an introduction to the construction industry and provides instruction in basic safety, construction math, tools, construction drawings, material handling, employability skills, and more. Training modules in the Core curriculum, like NCCER craft training programs, includes knowledge and performance testing.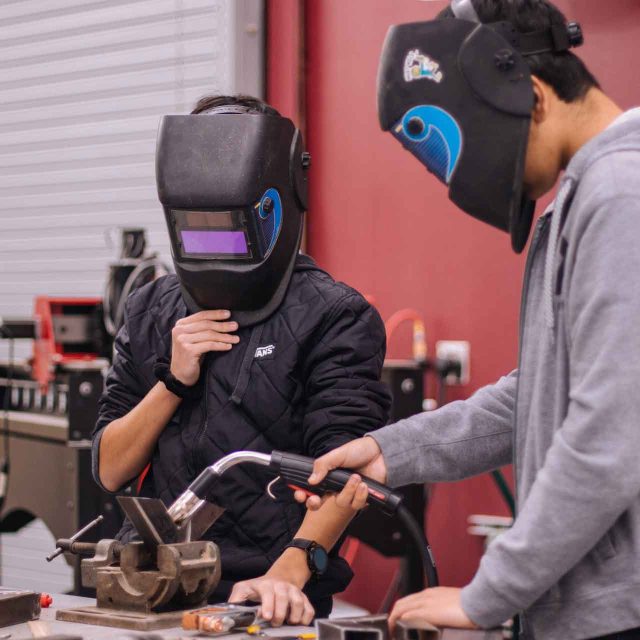 NCCER's Fast Track Program
The Fast Track program is set up to provide entry-level knowledge and skills that prepare individuals to enter the construction industry. It can be taught on an accelerated schedule (four weeks) to help get individuals work ready. This program provides the opportunity for successful completers to receive industry-recognized credentials, including OSHA 10, NCCER Core and Construction Site Safety Orientation.
Fast Track Program Details
Learners completing this program will be able to:
Understand the importance of safety in the construction industry
Demonstrate knowledge of OSHA regulations and safe practices on construction work sites
Communicate effectively and apply critical thinking, effective problem solving and social skills
Solve measurement- and math-related problems relevant to construction
Read and understand basic construction drawings
Handle materials safely on job sites
Identify, inspect, and use different types of rigging slings and hardware
Get in Touch
Need assistance or want to learn more about NCCER's Fast Track Program? Contact a member of our Workforce Development Solutions team by clicking Contact Us button.